Plant Health & Biosecurity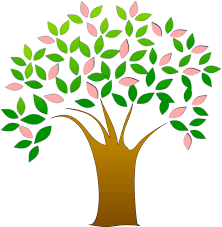 Healthy Sustainable Horticulture
It is very important for us to protect our status and help protect the status of Ireland as a source and location for clean plants free of dangerous pests and diseases.
We have signed up to the 'Irish Plant Health Trade Initiative' which is a voluntary code of practice which commits us to do the following;
Low Risk Zones
Ensure we source our plant material carefully
Purchase plants grown in and supplied from zone/areas of low risk i.e. regions where notifiable threats have not been detected
Avoid demarcated areas for Xylella when purchasing plants
Suppliers
Discuss with suppliers plant health and biosecurity actions they are taking
Visit suppliers where feasible
Ensure accompanied by Valid Plant Passport
Inspect and isolate new stock
Ideally 100m+ from the production facility
Undertake training to on symptom recognition
Close cooperation
Regular and timely inspection of all species of concern from national plant health authority DAFM
Immediately alert DAFM of plants with suspected to be diseased or contain notifiable pests
Training
Minimum of 1 specialised employee who will undertake training in the most recent developments in plant health delivered by a national body.
To view more information on this initiative click here
---
The Department of Agriculture Food & Marine are responsible for monitoring plant health in Ireland and there is a lot of useful information within their plant health page which can be found if you click here. 
---
We are also members of the Horticultural Trades Association (HTA) who have published this guidance document to members on Xylella Fastiduosa.